Get a digital marketing partner you trust and stay focused on your product.
IS IT A WIDGET OR TESLA? Session
(Startup, Pre-Funding Stage – $700 half-day session)
By request we've put together a quick-start half-day session on defining and refining your product and your pitch. If your elevator speech is weak, if your product is hard to explain, you're going to miss a lot of opportunities. With our experience and branding/writing/marketing experience we can work with your team to define and refine your product road map and descriptive marketing content. Give us a shot. Let us electrify and clarify your vision.
As a startup you have your focus where it belongs, on development and delivery. We can help you stay focused on your business by taking charge of your digital marketing program. And even if you haven't begun to think about online marketing, it is important that you start now to build your audience and social footprint.
We're experienced marketers and we can get your tech startup in the news and on the web quickly and with a very low commitment of time and money. We will handle the online marketing (seo, content, search, social, email) while you run your business. We can often get your social and content platform up and running within two-weeks.
You may be a year from launch of your product, but there's no time to waste in getting your message out on the web. Potential customers and potential investors are all going to be searching Google for your information. Make sure you show up with a consistent message and a groundswell of social mentions. What others are saying about your startup is more relevant to Google than anything you can say about yourself.
Let's get started.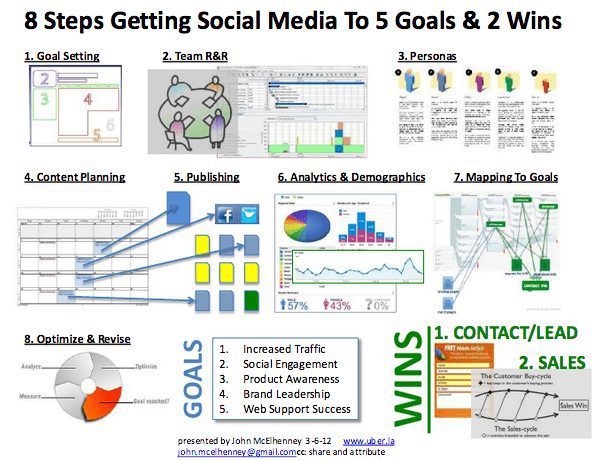 Here's how our process works.
1. Kickoff meeting (virtual or in-person)
2. Blog/Site design and content development
3. Launch of blog with social messaging and virtual PR
4. Content map for the next 30 days (or map ahead for the year)
5. Tools and setups for all relevant social accounts
6. Social/Content playbook for your internal team
7. Measure results and optimize program
8. Reporting and revisions
9. Next level opportunities
We're quick and efficient. Using the industry standard CMS, WordPress, we get your site up and running in a short period of time. And our goal is to set your team up for success long after we've finished out project. If you need support along the way, we're always available to help at any stage of your development.
STARTUP PACKAGES
1. Initialization – Startup (4- weeks from kickoff to handoff – $20,000 )
You've got a site and url but it's primarily a digital brochure. Let us get your content publishing system set up and give you the controls. We will deliver 1. site design; 2. one month of starter content (posts, tweets, updates); 3. a content calendar for the next year; 4. SEO audit and optimization; 5. google analytics dashboard set up so you can track your results; 6. team playbook (so you are ready to take over)
2. Accelerating Growth (4 – 8 weeks depending on request – $20,000 – $30,000)
Your site is up and running. Let's us optimize your customer acquisition path and make sure your Google Analytics is set up correctly. With a quick measurement and assessment we will design the acceleration plan to kick your site into the next level of reach and social marketing. We can train your team in practical social monitoring and responsiveness. We will deliver: 1. site optimization plan; 2. on-going content plan for coming year; 3. product launch content prep and socialization process for your big day; 4. working with social media (finding influencers, influencing them, expanding the reach of your message); 5. SEO audit and optimization; 6. Google Analytics audit and fine-tuning; 7. team playbook (so you are ready to take over.
3. On-going Social and Search Support (monthly options range from $5000 – $10,000)
Keep your focus where it belongs, on your product development and launch. We're here if you need us. Many of our clients like to keep us around as a marketing partner. We can be your digital marketing team and let you keep your headcount down. As a virtual partner we can provide the services you need as you need them. Too early to talk about the product launch, let's focus on building your contact list and followers on social channels well ahead of your launch. Start now, so that your launch already has momentum.
Let us know what you have in mind. We're happy to provide references from our happy customers.
 (512) 524-6684 call us direct
We're excited to learn about your business and get started leveraging some smart thinkers and applying best practices to build your business.
You may not need an agency, you need just the parts of an agency that fit your needs. That's where we come in.