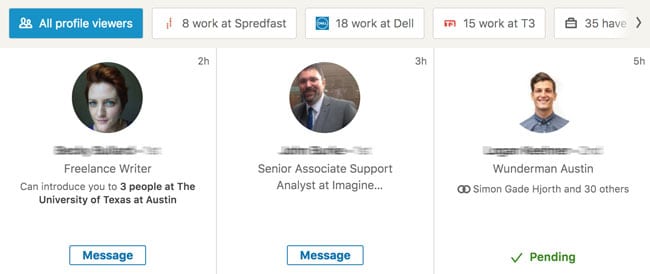 LinkedIn is now owned by Microsoft. And ever since the acquisition, the model for what works and what sells on LinkedIn has changed dramatically. I've written extensively on UBER.LA about this issue, and I'm here to let you know there are options. Options that don't cost a lot of money. And options that can generate quality connections and quality leads for your business, your career, or your network of business associates.

First, you've got to get your network growing. And using one of my proven techniques for this, you've got to get the visibility of your profile growing. And note, the results above are not a result of any paid media or PPC placements on LinkedIn. I have become an influencer and a social power networker without any advertising or marketing acceleration dollars. None.
Most businesses will have to pay a little to get a foot in the door on LinkedIn. But I'm here to tell you, organic networking (not what LinkedIn wants you to be doing) is how to grow a sustainable and healthy TRUST NETWORK.
I help businesses harness the power of LinkedIn, Facebook, and Google Search and Ads to grow their online lead generation programs. How is your funnel? My team at Fluent Social can help you get all the leads you need. And you can spend money on expanding your team to handle the growth, not on buying lists or leads from LinkedIn or any other "social marketing" source.
Don't buy leads. Earn the business. Social media and content sharing is the way. We can show you how.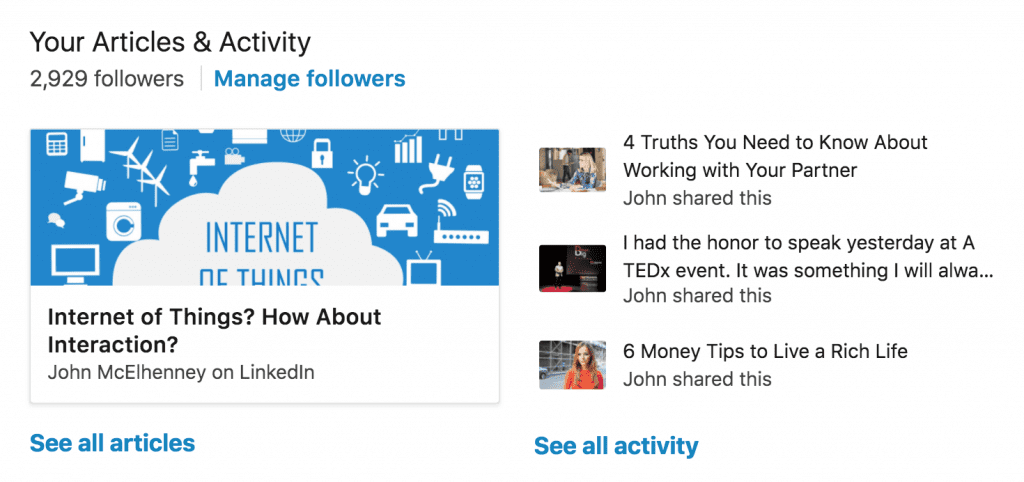 How do you grow "followers" on LinkedIn? How do you get to John Maxwell's level? I've got more followers than connections, how did that happen?
And what about publishing on LinkedIn?
And if you pay for PREMIUM on LinkedIn what features are most valuable?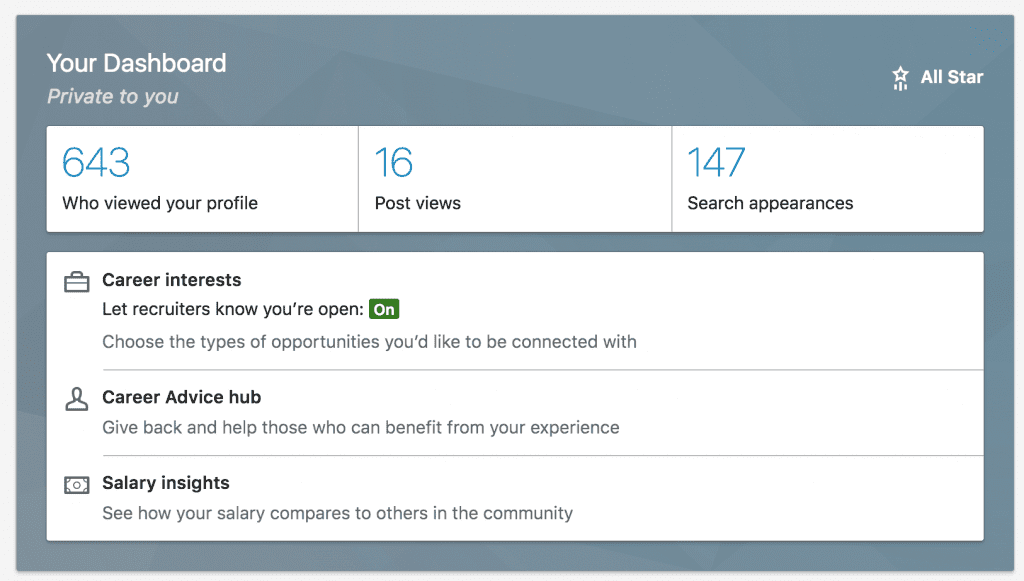 You can see exactly who has viewed your profile and connect with everyone who interests you.

You can also see what searches found your profile. If you need to optimize your keywords and descriptions to match more searchings depends on what you are hoping to accomplish on LinkedIn. While 90% of LinkedIn traffic is Job Seekers and Recruiters, you can see, that there is value in using the networking tools on LinkedIn as a professional who is happy with their current role or business. LinkedIn becomes the B2B platform and the real way to stay in touch with colleagues and associates from your entire career and even college/high school history.
You can even see when one of your mentors or former colleagues stops by to look at your LinkedIn profile.
Stay current on LinkedIn. It's the best thing you can do for your network or your business.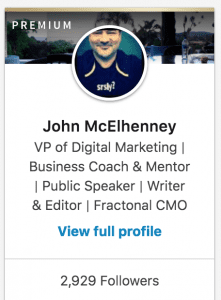 JMac
LinkedIn from Uber.la
LinkedIn from The Active Media Academy
And my BIG IDEA for Microsoft and LinkedIn: